VV Spa
17-4400 Sheppard Ave E
Scarborough, ON

416~321~5588
2 or 3 Sexy Asian Girls Every Day!
Our clean and comfortable facility is open every day from 10:00 a.m. until 9:00 p.m., 7 days per week, and is very conveniently located at the northwest corner of Brimley and Sheppard.
Enjoy a nice sexy relaxing massage treatment, or a firm massage if you like. Two or three beautiful Asian attendants every day provide the best of services.
Plenty of free parking.
Massage 30 mins $40, 45 mins $50, 60 mins $60.
Beautiful girls will treat you well. Best services and massage.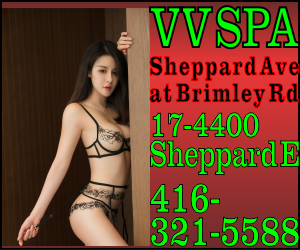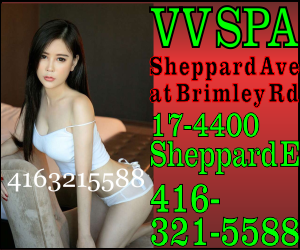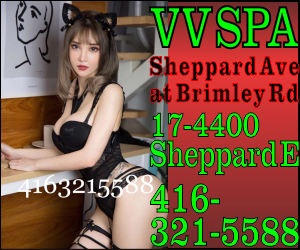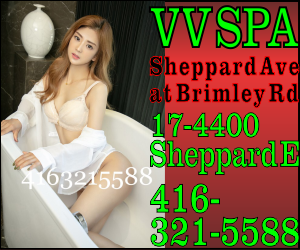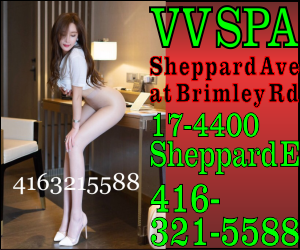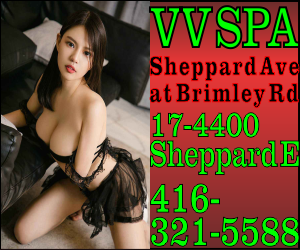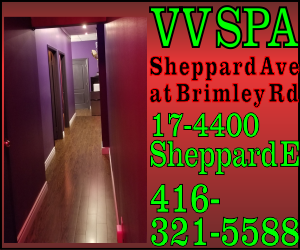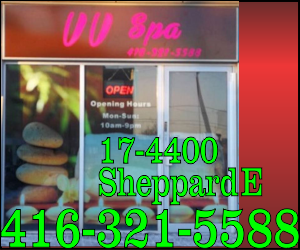 VV Spa
17-4400 Sheppard Ave E

Scarborough, ON M1S 5J5

416~321~5588
Call Now!