Alice SPA
4915 Steeles Ave. E
Scarborough, Toronto, ON M1V 4Z4
416-298-0898



ALICE SPA

is open 7 Days per Week from 10:00 A.M. TO 9:00 P.M.

Visit ALICE SPA in Scarborough today for a delightful massage by beautiful, talented ladies of many nationalities..

Enjoy a relaxing session at ALICE SPA, while receiving a rejuvenating treatment that will leave you refreshed and dreaming about next time.

At ALICE SPA, all your troubles will disappear as you are treated to the most relaxing massage services. Appointments are not required.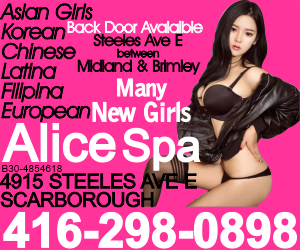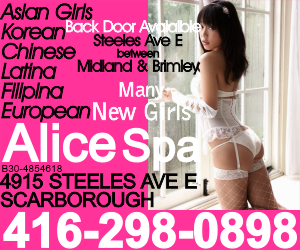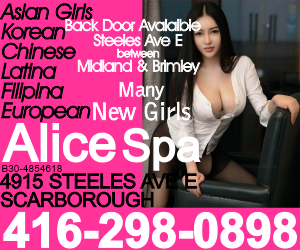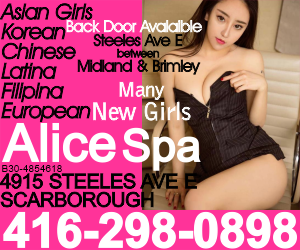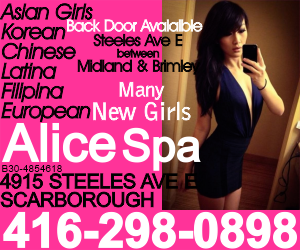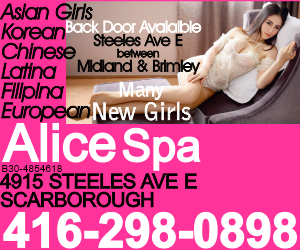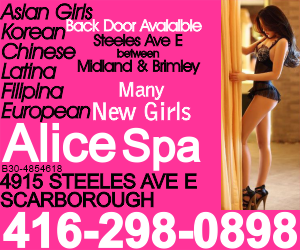 *****************************
Alice SPA
4915 Steeles Ave. E
Scarborough, Toronto, ON M1V 4Z4
(Between Midland & Brimley)
Phone: 416-298-0898

*****************************